90ft of frontage directly on the Lake
The warmer weather is making us think about all things summer and water - waterskiing, swimming, kayaking, boating, canoeing, floating around and soaking up the sun, or reading a delicious book next to the water.
We have the perfect lakefront property coming soon that will let you do all of those activities. With 90ft of water frontage directly on the lake, 3BR and 2BA, this house would be perfect as a year-round retreat to live full-time, or escape from city life. Situated on a lot and a half, there is plenty of space to spread out and relax. Owned by the same family for the last 50 years, this property has a lot of loving history that we are excited to see be passed along to the next family.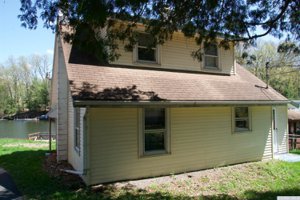 Imagine waking up on a Saturday morning, and heading down the street about 10 minutes to pick up fresh bagels in the welcoming town of Kinderhook for you and your family to enjoy before planning a day of fun on the lake. Or check out Samascott Orchards for delicious fresh produce, flowers, bakery, seasonal fruit picking for apples and strawberries, among others, and their fabulous corn maze.
Take a bike ride around the area and then reward yourself with a stop at Dutch Desserts, or Stewarts for some ice cream.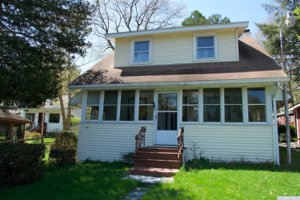 To learn more about Kinderhook and the surrounding area, check out this website. There is a lot of history in this area, and owning a home nearby will give you easy access to places such as the Luykas Van Alen house, Ichabod Crane Schoolhouse, and the Martin Van Buren National Historic Site. The Columbia County Historical Society is an active and thorough resource for the history buffs interested in living in the area, and the local chapter of the DAR host regular meetings and events.
Wouldn't it be amazing to have a house right by the water, immersed in history, close to small-town activities if you choose to seek them out, and not far from things to do in Albany, NY or western Massachusetts (see our blog post here). For more information on local things to do and other properties for sale, please visit here and here, and we'd love to have you visit our website for more information on this property and many others.
M. Natalia de Amorim - Principal Broker Owner Realtor
19 Central Square, Chatham Village NY 12037 ~ 518-392-5600