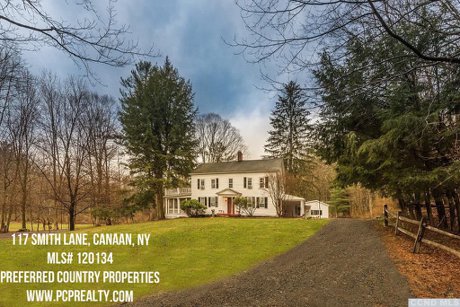 We have a not-so-secret gem of a resource right in our backyard here in the gorgeous Hudson Valley of Upstate NY and Columbia County - Tanglewood.
Summer home of the Boston Symphony Orchestra, and host of fabulous shows in 2018 including Harry Connic, Jr, Stephen Stills & Judy Collins, Wait, Wait...Don't Tell Me, and pianist Lang Lang, Tanglewood is one of the favorite activities of both permanent residents and vacation home owners, both near and far.
Tanglewood happens to be only 20 minutes away from this gorgeouus home at 117 Smith Lane, Canaan, NY. Built around 1820, this Federal Colonial has high ceilings and 5 bedrooms, including 2 master suites. Consider making this your primary home or vacation home, and retreat from the stress of city life and busy-ness by yourself, with family, or with friends.
On summer days, relax by the pool, take a hike at nearby Bates Memorial State Park, kayak at Queechy Lake, and then you and some friends and family can take an easy countryside drive to take in a show at Tanglewood. Doesn't that sound like a delicious way to spend a summer day?
If history is more your cup of tea, consider that Hancock Shaker Village is only 15 minutes away from 117 Smith Lane, and the Berkshire Museum is only 20 minutes from your door.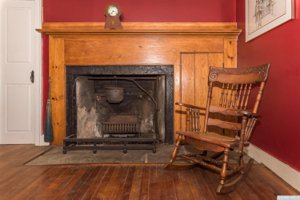 Winter can be spent reading a good book in one of the many rooms with a roaring fireplace, or watch the leaves of fall change from the comfort of your screened porch. Easily entertain your guests in any season with excellent circular flow of the first floor, large rooms and a big kitchen.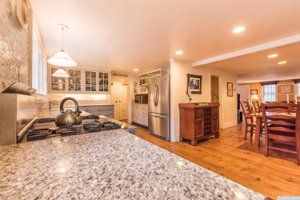 Close to Chatham, Hudson, Pittsfield, New Lebanon, Lenox and Stockbridge, there are limitless possibilities for the joy and ease of country living at 117 Smith Lane, Canaan, NY.
Should you find that this property and the proximity it has to wonderful things to see and do interests you, please don't hesitate to reach out to us at Preferred Country Properties and ask to speak to Natalia.
Cheers to summer weather, live music and country living and visit our blog for more information about things to do in Upstate NY and Western Massachusetts.