Hudson Valley New York Real Estate
Ahh, Hudson Valley New York Real Estate, how we love you. Hudson Valley New York Real Estate offers divine gifts such as access to nature, paths hiking and mountains, as well as rivers, lakes, ponds, streams and all things related to water and fun.
Somehow, without understanding how it's possible, Hudson Valley New York Real Estate gives you all of the things listed above, as well as culture and the arts, delicious food, and communities big and small. Rather than escape FROM life at a regular home, escape TO your dream life at one of our Hudson Valley New York Real Estate properties. We've got something that will speak to the real estate needs you didn't know you had until you see an amazing home that makes all your dreams come true.
Hudson Valley New York Real Estate's natural beauty and rich landscape, with the majestic Catskill Mountains as its backdrop, is as lush a canvas as you'd ever want to paint. The vast area is an ever-evolving and accepting blend of cultures, languages, ethnicities and lifestyles.
Hudson Valley New York Real Estate beckons you to immerse yourself in its simple pleasures and calmer pace… to take the time to feel the warmth of the sunrise, the prickles of crisp morning air, and the joyful flutter of butterflies dancing in your yard. Plan beyond the daily stresses of metropolitan deadlines and checklists. Hudson Valley New York Real Estate invites you to take a seat in the grass for a picnic or a chair at a cafe, savor a favorite amuse-bouche, and share a little story about yourself with new friends.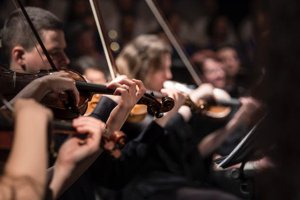 There is something for everyone in Hudson Valley New York Real Estate, from cultural centers to liberal arts colleges, performance arenas, galleries and museums, horseback riding, lake sports, festivals and parades, professional golf courses, playhouses, fine dining and shopping, hiking and biking trails, top-rated ski slopes, hot air balloon rides, and camping, to name a few. Whether in quaint Chatham Village or the famous Woodstock, the Adirondacks, Catskills, Nyack, or the capital port city of Albany, there is always something you will want to do or enjoy.
Increasing in popularity throughout Hudson Valley New York Real Estate are wineries. In fact, the annual Hudson Valley Wine and Food Fest takes place in Rhinebeck, Dutchess County. Have some fun and sharpen your "Five Ss" (see, swirl, sniff, sip, savor) at a wine tasting. Swedish Hill Winery in Saratoga Springs, Cascade Mountain Winery & Restaurant in Amenia, Millbrook Vineyards & Winery in Millbrook, and the Hudson-Chatham Winery in Columbia County are popular destinations.
With the vast amount of fertile soil in Hudson Valley New York Real Estate, it's no surprise some of the best wines, farmers' markets, organic produce, and fine dining restaurants are born in the Hudson Valley.
The Culinary Institute of America in Hyde Park for example has cultivated and attracted some of today's master talents. It's commonplace to see seasoned chefs leave the strife of city kitchens to hone and showcase their craft at their own pace in smaller upstate venues. Warren Street in Hudson is rich with gourmet palates and constantly updating its wide selection of places to enjoy a good meal.
Hudson Valley New York Real Estate also features a mecca of distinguished cultural centers, among them Art Omi International, Bard's Fisher Center for the Performing Arts, the Hudson Valley Center for Contemporary Art, Opus 40, PS21, and the Storm King Art Center.
From expressions on canvas, to nature, and live performance, nothing seems to draw as strong a crowd as independent film festivals, as those hosted by Dutchess County's Woodstock, or Columbia County's Film Columbia in the village of Chatham at the Crandell Theater, one of the 10 Beautiful Old Movie Theaters Around the Country. Occasionally controversial, film festivals give opportunity for independent filmmakers to debut their unique presentations and viewpoints before their creations hit the mainstream.
If history's your thing, Hudson Valley New York Real Estate can accommodate your interests. You'll enjoy visiting Martin Van Buren's Lindenwald Estate in Kinderhook in Columbia County, or Franklin D. Roosevelt's Springwood Estate in Hyde Park, Dutchess County. As America's 8th and 32nd presidents, their homes are national historic sites and offer enriching experiences for the entire family.
Despite the intimacy and attraction of smaller towns, and your preference of biking scenic and peaceful byways, maybe you're not ready to commit to the country. No worries.
Metro North runs from Dutchess to Westchester Counties. As part of the MTA subway system, you'll be set for year-round hassle-free commuting. If Amtrak's your preference, head north and keep your eyes on the beautiful Hudson, where soon you'll see impressive West Point Academy, and the mighty Catskills.
There is perhaps no more breathtaking territory than Hudson Valley New York Real Estate in the Fall. The gorgeous composition of blue skies reflected on vast waterways mirroring mother nature's vibrant spectrum leaves little to be desired. Undulating hills, orchards bursting with ripe produce just waiting to be picked, and that fragrant chill in the air evoke an inexplicable innocence and joy to be alive.
Whether wine tasting on the greens, window-shopping Main Street, chatting up a neighborhood café, attending a gallery exhibition, or restoring your senses with yoga in the park, Hudson Valley New York Real Estate is food for the soul.
Regional facts and details: Per the Hudson Valley Tourism website, Hudson Valley New York Real Estate area is comprised of 10 counties: Westchester, Rockland, Putnam, Orange, Ulster, Dutchess, Greene, Albany, Rensselaer and Columbia. The latter 4 counties comprise the Upper Hudson region, Dutchess/Orange/Ulster are Mid-Hudson, and the remaining Lower Hudson.
**For a list of the 25 Best Things to do in Hudson Valley New York Real Estate area, visit here. For the answer to all of your Hudson Valley New York Real Estate needs, visit our Preferred Country Properties website or stop in to our office on the central circle in Chatham, NY.
CALL 518.392.5600 or TEXT 914.340.4051