Livingston New York Real Estate
Livingston is located southwest Columbia county covering an area of 36 square miles. It received its name from the first lord of the manor. Livingston sits 10.7 miles to Amtrak in Hudson and was home to 3,646 in 2010.
In 1715 the territory was constituted the "Manor of Livingston". It was given court privileges by the king of Great Britain. In 1772 it was formed into a district. In 1786 the Manor was attached to the new county of Columbia, and was organized a town in 1788. Neighboring Germantown was taken off the original manor in 1710, and Clermont in 1787.
In 1694 Robert Livingston conveyed 600 acres of land lying on the Hudson to Derick Wessels Ten Broeck. He further conveyed 1,200 acres on both sides of the Roeloff Jansen Kill, and in 1710 he sold 6,000 acres to Queen Anne for the use of the Palatines.
Livingston conveyed the remainder of the domain to his children, and entailed upon them and their successive heirs by the name of Livingston.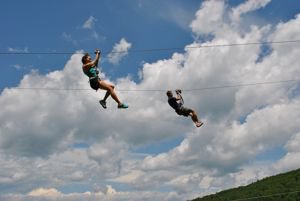 Livingston offers endless hiking and biking, orchards of the freshest fruit, and typical comforts of small town USA.
If you prefer to raise your heartbeat a bit, trek a few miles to Copake Lake or Catamount Aerial Adventure Park.
CALL 518.392.5600 or TEXT 914.340.4051